How con-artists defraud millions during the holidays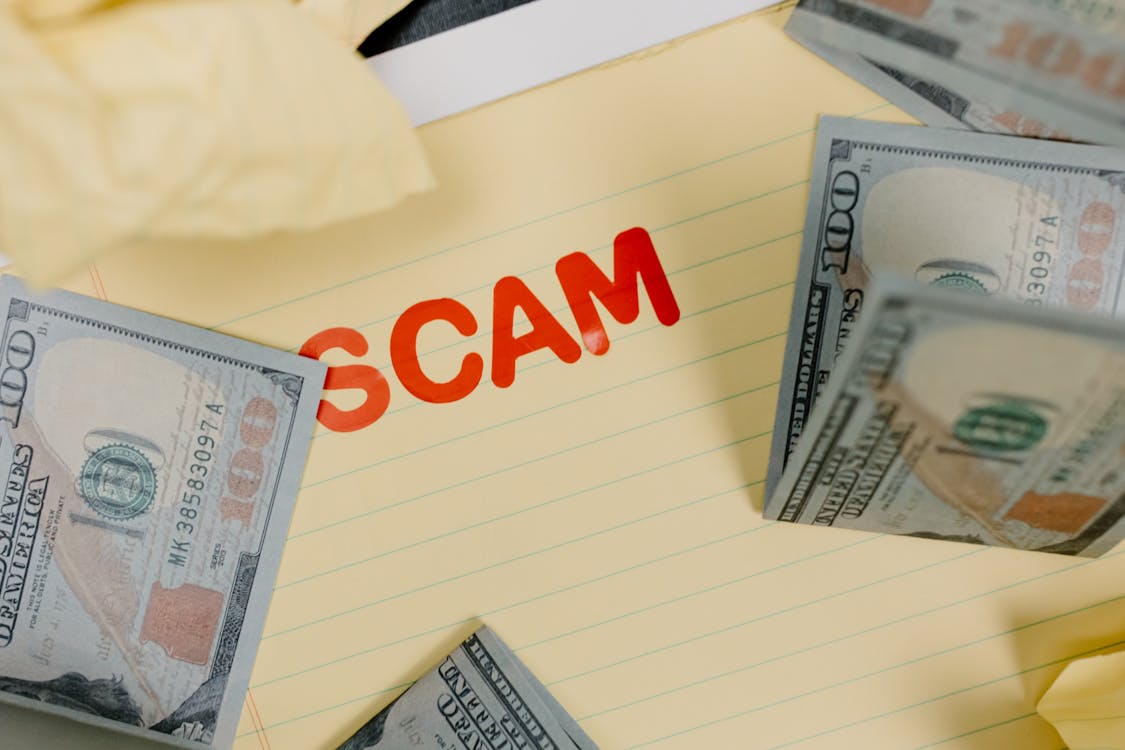 The idea of a scam during the holiday season sounds heartless and unthinkable, but it's a common and frequent occurrence around Christmas time. Scams like these come in a variety of forms, from obnoxious spam calls to theft attempts of actual gift cards. People are busier during the season, so are less likely to catch a scam. But when they do, their lives are completely upturned.
How do these scams occur?
Like many fraud attempts, scammers rely on phone calls and spam. Recipients of a spam call might receive an "offer" or deal for something holiday-related. Normally, it deals with money, but scammers take advantage of topical events to be most effective.
Despite security measures, spam calls are still as dangerous as ever. Truecaller conducted a survey regarding fake calls and victim-related damages. From their report, seen here, troubling numbers come to light. At least 1 in 3 Americans, they discovered, reported being a victim of a scam call. Over 54 million Americans, as well, have lost money because of a scam call. In 2020 alone, that's cost people $29.8 billion.
Following this, gift card scams are exceptionally effective for a few reasons. The first is that there are no consumer protections in place for fraud as with a typical credit or debit card. So, if a person loses out, they have no way of getting the money back.
Additionally, gift card scams are difficult, if not impossible, to track. They're a one-time deal, so gathering details about fraud makes protections especially challenging. In a gift card scam, a victim "buys" a fake gift card, and loses out on the money, either by handing over the actual card numbers or simply paying into a fraudulent card.
Convoluted, but effective
Card scams are often done through the phone. Sometimes it's related to "getting a refund" for a service you no longer use. Or, offers for a card. But in those scenarios, a trustworthy sounding person leads a listener through a series of steps, claiming to "help." As they do, they need the listener to purchase gift cards to "validate" a purchase or correct an error. That's the red flag.
No refund or error correction occurs with the purchase of a gift card.
If you ever find yourself in that scenario, understand it's a scam. Sometimes, to validate a transaction, a business might charge an account a small amount, such as $1 or less to verify an account, which is then refunded. But no official entity will use gift cards or otherwise to "fix" errors, or have you purchase something on their behalf.
An "embarrassing" mistake
One of the other problems with fighting against card fraud, holiday or otherwise, is the needless sense of embarrassment victims feel. In other words, once they realize they've been duped by a scam, they don't want to report or talk about it.
In a sense, it's understandable, because in retrospect a scam seems so easy to avoid. We don't think of ourselves as the person who would fall for fraud. But the reality is, social engineering is devious. Fraudsters have been at the game for years and go for even the most confident of people. So, when a victim feels embarrassed or ashamed, they shouldn't.
It's also an invasive feeling. Phone scammers for gift cards rely a lot on human trust to remain effective. You are, after all, purchasing gift cards to correct an error. No one would go to such great lengths to defraud someone for thousands of dollars in this manner, would they? But con artists are predators and will play a sympathetic character if it means an easy payday.
Other types of phishing and credit scams cost the US an average of $56 billion, with the figure rising. Both those are reported figures. Because of the hesitations listed, gift card scams go unreported, and it's frightening to think how much people have lost.
Protecting yourself against holiday gift card scams
Preventing fraud attempts isn't difficult if you know what to look for.
Businesses do not ask for payment in the form of gift cards, nor do they have transaction verification methods using gift cards
Scammers will always ask you to make purchases on their behalf, and if gift cards are mentioned, it's a sign of a scam
Beware of "fraud" hotlines, where you're directed to "customer support" calls
Look out for sympathy, where the scammer mentions their job or potential termination to emotionally manipulate you into making a decision
Never allow for the invasive installation of software on your PC and don't give out personal info over the phone unless you are 100 percent certain it's a trusted source
If you're discussing something and you suspect it's with a scammer, politely end the call/message and review the details they were asking
You can't use gift cards to pay taxes, fines, or other fees, so anyone requesting you do so is attempting fraud
For the holidays, the last thing anyone wants is to be scammed, especially with holiday spending so high. So take our tips to heart and be wary of any gift card scams this season.
If you're still concerned, you can contact Bytagig for more info.