6 Key IT/Cybersecurity Trends for Summer 2023 and Onward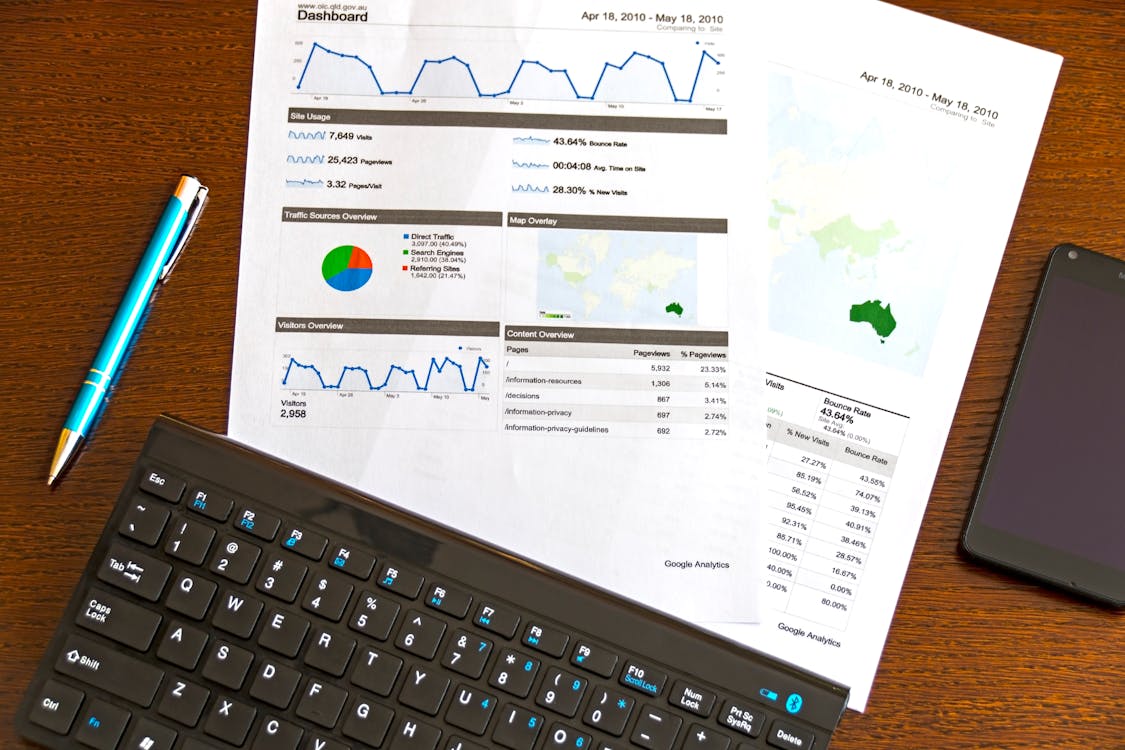 As we crest early spring and find ourselves midway into the summer of 2023, a garden variety of cybersecurity and IT trends have cropped up. Each year there are changes to the tech world, some small, some larger. The tech industry at large is always voracious for the "next big thing," and 2023 is no different. To keep your assets protected and secure long-term brand strength, it's important to remain aware of expanding trends and assess their relevance to your business model.
The end goal of cybersecurity is to mitigate risk and integrate technology providing agile advantages to your security posture. IT is all about tech allowing you to achieve tasks at a faster, cost-sensitive rate. Keep those core philosophies in mind as we jump into highlighted trends for 2023.
Cloud security remains dominant
It's no surprise cloud and virtualized options have such a strong foothold in any industry functionally relying on networks to conduct operations. Cloud solutions observed an increase in spending during the height of the COVID pandemic. Naturally, the wide use of virtual infrastructure is appealing to organizations of any size. Furthermore, cloud is inherently agile and resistant to cybersecurity intrusions.
Statista reports a rise in spending on cloud security of 27 percent from 2022 to 2023. If not already, it's an area worth investing in, as cloud services have both remote and on-site functionality.
The Internet of Things
IoT maintains relevancy though that was never in doubt. Integration of "smart" tech (internet-facing capabilities) is commonplace for both personal and business devices. Anything from security systems to home appliances fit in the web of IoT. However, the trend isn't so much the growth of the industry, but the dangers it creates.
Every IoT-based device has network capabilities and as such requires securing. Enterprise owners should carefully limit the introduction of IoT devices, or risk being inundated with a hectic infrastructure escaping their risk management capabilities.
Securing remote networks and infrastructure
In step with cloud computing and virtualization is remote working. Remote worker infrastructure proved invaluable during the COVID pandemic and has remained a mainstay since. Versatility and accessibility allow enterprises of any size to maintain operations regardless of distance or time zones.
However, remote infrastructure is both an advantage and disadvantage. It increases the likelihood of a cyberattack as threat actors readily target remote resources using social engineering and phishing attacks. A trend and continuous strategy, therefore, is to continue investment in security resources, culture, and planning if adopting remote worker strategies.
AI and machine learning in cybersecurity
"Artificial intelligence" has certainly shoved into the mainstream discourse and will likely do so for a while. And while vendors and sales pitches are eager to latch on to the science-fiction imagery associated with AI – a thinking machine mind – the reality is more a cohesive, modern machine learning model. Having said that, AI and smart responses will play a critical role in the evolution of cybersecurity. Malicious actors and hackers are eager to exploit generated malware code, phishing emails, and prompts enabling them to further automate their campaigns. In order to maintain pace with an evolving, automated threat, security actors must introduce their own machine-based responses or risk falling behind a deluge of automated attacks.
As all technological developments go, it's a double-edged sword. Every tool can be used for malign purposes, and AI creation engines are no different. Organizations should pay careful attention to how AI, security vendors, and AI-based attacks will impact their industry.
New cyber insurance requirements
What once was a niche field is now an explosive market. Given the commonality of cyberattacks and their eventuality, an organization will want cyber insurance on some level if they have data to protect. That said, requirements for cybersecurity insurance are stricter. An enterprise must demonstrate consideration for its cybersecurity policy, as neglect may result in refusal of coverage.
This also signals an industry shifting away from negligent approaches to cybersecurity. While it's not expected every enterprise has the same resources, considerations for privacy, data protection, data backup, and infrastructure roadmaps are important. No one wants to invest or do business with an unsafe practice, after all.
Policy remains important
Internal strategy is key to building a responsive, security-ready workforce. As we've said time and time again, you can invest in the most expensive cybersecurity tools and solutions. But it's easily undone by human error. While mistakes are unavoidable, an enterprise can mitigate them with good policy, education models, and safety tools.
For instance, what is your organization's BDR (backup disaster recovery) plan? If you don't know, that's an example of a security policy requiring attention. Policy can involve any layer of an enterprise, from how staff report potential threats like smishing to the long-term plans for IT, cybersecurity, and infrastructural investments.
Leaders need to think about their approach beyond just the technology. At every level, human involvement is important, and each layer of an enterprise – regardless of size – needs to have familiarity with cybersecurity. Policy winning out over expensive investments is why this trend will remain strong in the years to come.
Emphasis on Detection Response
Automated security tools are out of season as the de facto standard for stopping threats. Given that housing data of any kind is reason enough for an attack, all industries of every size need readiness. Detection response is a form of that readiness and what will see a majority of emphasis in 2023 and onward.
Detection response involves identifying anomalous activity within a network and properly escalating red-flag events. It's another reason why machine learning and AI will play a larger role in future cybersecurity trends.
MSP solutions and help
With so much to keep up with on top of routine business responsibilities, tech trends can feel overwhelming. However, there is help. You can take advantage of MSP resources with Bytagig to aid your infrastructure.