IT and Cybersecurity Trends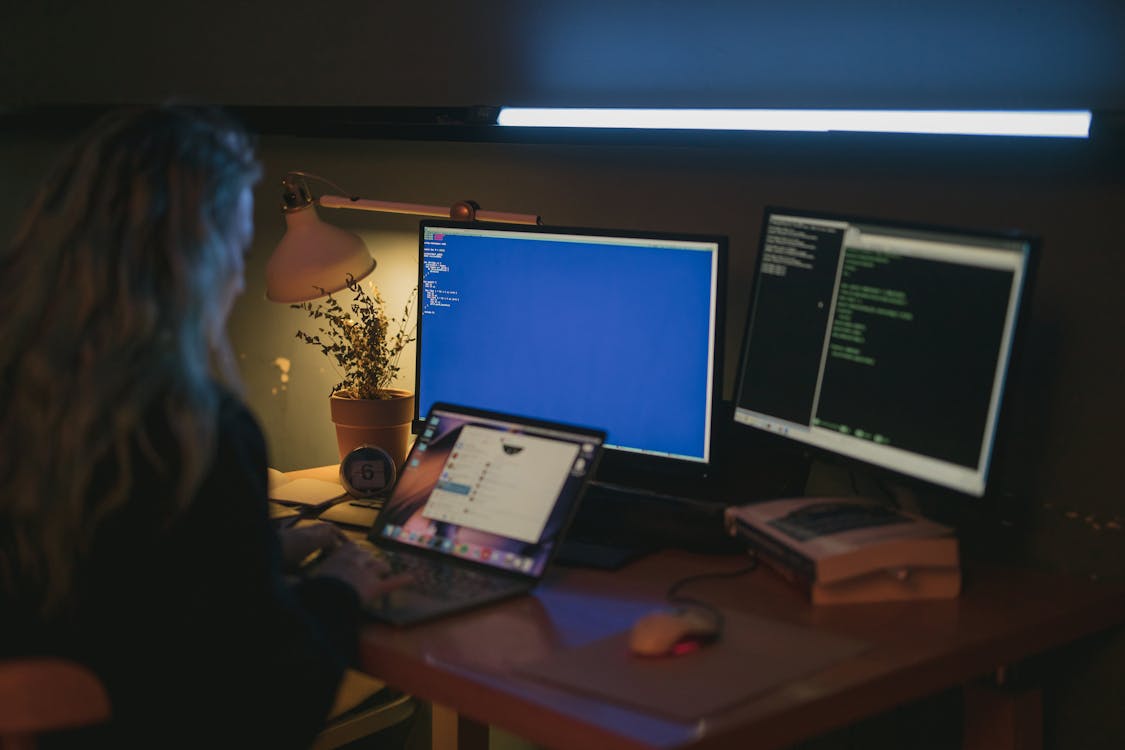 As always, maintaining a careful eye on cyber risks is crucial for an effective, proactive defense model. 2021 will bring trends every enterprise and individual should keep an eye out for. Bytagig believes in keeping your organization safe with robust information and protective resources, so here's what we recommend keeping tabs on.
Four major cybersecurity trends and considerations
Here's a breakdown of five major points that will impact cybersecurity and IT in some way over the course of the year (and the future).
1 – Remote Working Threats
Unsurprisingly, remote work has invited a plethora of attack and threat vectors. While it's a flexible infrastructure that's saved numerous organizations from falling under due to COVID, mass adoption has seen a minefield of potential threat points. From lack of good cyber hygiene to lethargic network responses, to the increased threat of ransomware/phishing email strikes, remote working is absolutely a threat trend to be aware of.
If your enterprise uses remote working in any fashion, understand it's currently in an active-threat climate due to COVID-19 based scam threats, malware, and malicious third parties.
2 – Increased Attack Surfaces
As we mention remote working, this also leads to the increase of "attack surfaces," or, endpoints. Endpoints essentially mean a device or system which also has access to a business network (or a network in general). Speculation is that attacks will occur on a daily basis, a 31 percent estimation, making the problem much worse.
An endpoint presents a security risk for multiple reasons. How secure is the device, for instance? And when connecting to a network (or networks), how secure is the connection? Is it encrypted, on a VPN? Making sure that an endpoint is secure is absolutely crucial to maintaining good cybersecurity, but the logistics behind that can be harrowing. It's one thing to secure a dozen endpoints, but what about one hundred? A thousand?
3 – Serious Costs
With ransomware on the rise, the devastation caused by a successful breach is an uncomfortable figure, to put it mildly. Ransomware and malware strikes can go from thousands to millions in damage, caused by both downtime and data loss.
With the prevalence of remote working, these attacks are far more common, thus increasing overall cybersecurity costs. Additionally, resources invested in cybersecurity competency must be accounted for.
4 – Increased Regulatory Oversight
We've talked about executive actions that aim to enhance the Department of Homeland Security's cybersecurity networks, while also seeking to better protect people and enterprises on a national scale. Executive actions may also look for increased transparency when it comes to a post-cyber attack environment.
This is important, because major businesses often do not disclose the full picture in the wake of a threat event. The lack of information creates a sluggish response and leaves little room for proactive defense options.
Business owners should keep an eye for any regulator action which provides both information and requires additional steps for cybersecurity detail.
These trends are only a handful of developments likely to take place over the course of 2021 and beyond. Keep an eye on them to understand how it may impact your organization.
If your enterprise struggles with current cybersecurity and IT demands, it's time for help. Contact Bytagig today to learn what we can do for you.