Modernization changes how we'll operate in professional environments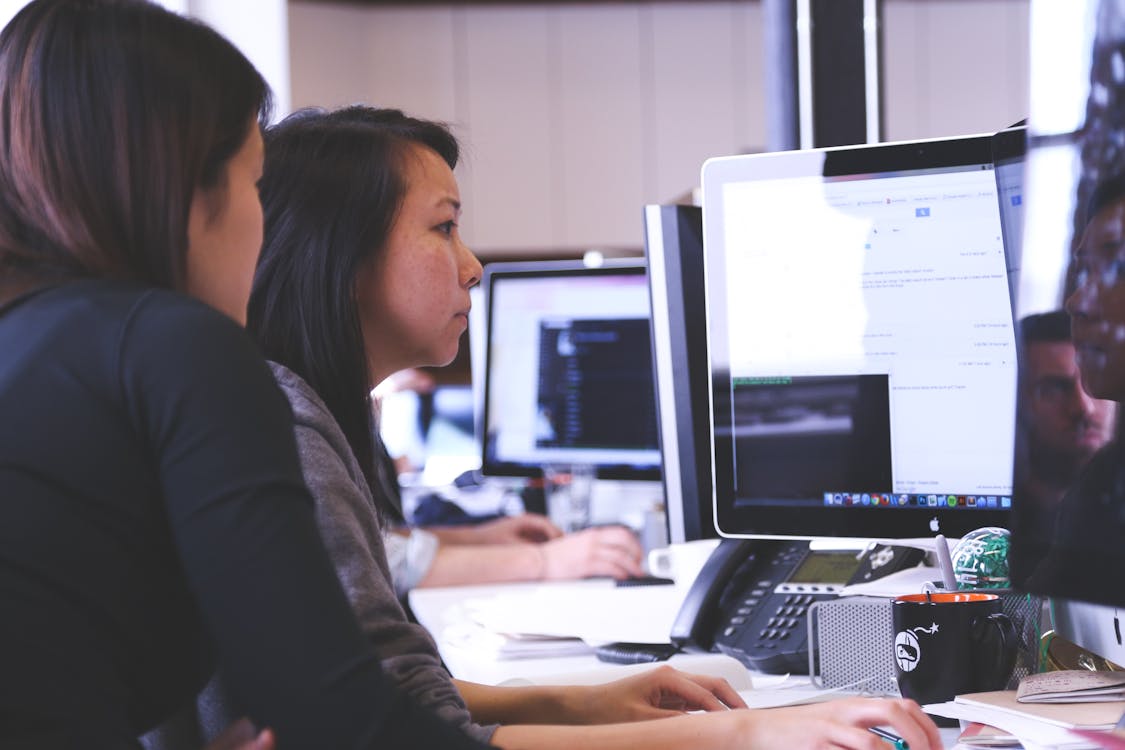 The work environment looks a lot different these days and will continue to do so in the coming years. Along with that, technology has changed. What is mainstream and an accepted part of society was, as you can imagine, totally different a decade ago. Because of these new changes and absolutes, newer generations think and approach the world in a different way.
While that sounds like a "typical" perspective reserved for every new generation, there's a small difference regarding technology. Nothing like the internet and immediate network connectivity, for instance, has existed in human history before. This exchange of data and information pulls us in a networked globe (for better or worse) and today, a generation grows up with the concept of net access, mobile devices, and cybersecurity threats.
It's different, because it's not a generation coming into new technology. You might have observed the evolution of phones from old cellular models to modern smartphones. But today, people see it as is.
So how will that affect them in contemporary working environments, if at all?
A world of cyber dangers and automation
Certain technological shifts and advancements will shape job infrastructure and work environments. For instance, we're likely to see greater emphasis on remote working. COVID-19 jumpstarted this transition, while stats and data show remote working yields greater productivity and lower stress for staff.
As well, smart machines, AI and machine learning will play a bigger role in work management, data analytics, and security decisions (to name a few). Logistics and shipping should also see the integration of deeper automation services.
On top of this, greater scrutiny and awareness about cybersecurity threats will, hopefully, be part of routine discourse. Understanding the scale of cyber threats will be commonplace, versus a rarity. The growing sophistication of cyber attacks combined with their scale and commonality will dictate these necessary mindsets.
The modern and future environment, then, is one of increased awareness, reliance on powerful AI tools, and automation.
Culture of the future worker
With technological changes, subtle social and cultural changes begin to apply. Not only in professional environments, but social and personal ways too. It's those shifts, we predict, which will define the mindsets of modern and future workers.
Decisions and analyzations, will in part, be defined by the nuance of technology and the role it plays. Emphasis on communication and digital agility, too, are potential characteristics of the modern staff.
Failing that, it's worth nurturing and following healthy philosophies to suit the world run by digital trends and agility. Today, you see an emphasis on them in training and IT environments, but more so as a reaction to cyber breaches or events versus "common" behaviors.
Beneficial strategies and behaviors moving forward:
Certain philosophies are worth emphasizing in a "legacy" mindset environment.
Critical emphasis on understanding cybersecurity threats (also including trends of future cyber-attack potential)
Training and educating staff on operating AI, smart machines, and machine-learning compatible devices
Flexibility, understanding, and familiarity with new tech, mobile devices, and advancing trends
Agility with remote working solutions combined with higher productivity output in said remote environments
These tidbits are just a snapshot of both the modern worker and professional IT environments we're headed towards.
If you'd like additional assistance with modernizing your infrastructure, training, and security resources, contact Bytagig today.